This is an informal and incomplete archive of Foundry Hall. It's really just a running log of the stuff that happens and anyone is welcome to contribute. (Email photos and comments, reviews, etc, to foundryhall@gmail.com with archive in the subject).  Artists' websites are linked so you can find out more!
ADRIAN LEGG  11/12/17 @ The River Bottom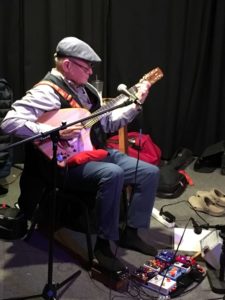 This was a fun Sunday evening concert with this British custom acoustic-electric, fingerstyle guitar player with over 40 years under his belt.  He brought with him an eclectic set of effect pedals and we set up a separate speaker so we could create a stereo sound for the "sloshing" of his reverb.  It was a memorable concert with beautiful, inventive songs and hilarious stories.
"Adrian Legg is a guitariist's guitarist; a true musician and master of his instrument. I've known of Adrian for decades but this is the first chance I've had to see him play live. I'm glad I went."  Tom Rasely, local musician
Danny Schmidt 10/30/17 @ Epiphany Church, small chapel

The sound is really nice in the small chapel. This was a really nice show with sweet songs, wonderful finger picking. Thank you Linda Baker and Sheral Bradley for helping bring Danny Schmidt back to South Haven!
Danny Schmidt
Open Mic 10/19/17
Tidbits from Foundry Hall's 79th consecutive monthly Open Mic hosted by Paul Hogan at The Black River Tavern "River Bottom". Kicked off at 7pm by Steve Barber  and closed a little after 10pm by Andy Baker  with several really well written and performed original songs with this month's song prompt "fall to pieces". Seven dozen homemade chocolate chip cookies were consumed. Performances also by Dan Smith, Bryan Klnesteker, Guy and Karen Stinson, Tom Meldrim, Ron Van Lente  with Jill Priebe and David Veenstra, Erica Huizenga, Doug Huizenga, Chuck Rysenga and William Nelson.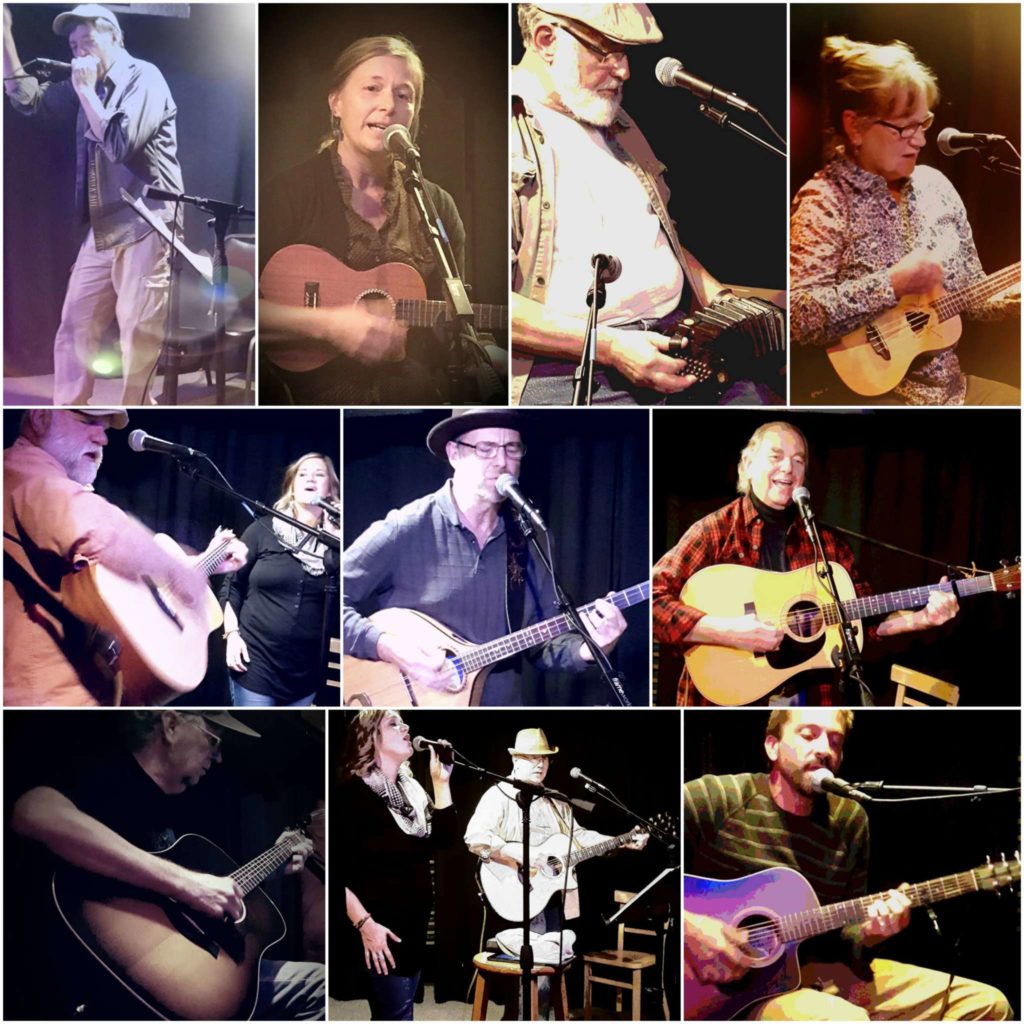 Those in attendance donated $110 to Foundry Hall's mission of building community through music. It was a great night of music, networking and supporting Foundry Hall.
November's Song Challenge prompt words are "be well" and "too bad you're so …". Performers using either prompt in an original song receive one free drink.  Foundry Hall's Open Mic takes place from 7-10pm on the third Thursday of every month at the River Bottom (downstairs at the Black River Tavern – 403 Phoenix Street).
before this there was a lot…we're working on the archive backwards and slowly!