Creating Community Projects
All of these projects were coordinated by Foundry Hall volunteers!  Grant funding, sponsorships and donations are used to pay musicians, sound engineering and supplies.  Check out the Creating Community Fund page to find out how YOU can help, too!
The South Haven Scott Club and Foundry Hall work in collaboration to offer a concert series celebrating the Everett concert grand piano housed in the club.
On Sunday, Oct 18th, Matthew Ball, the Boogie Woogie Kid, performed a variety of New Orleans and swing era favorites, jazz and ragtime and it was presented live via Foundry Hall's Twitch Channel.  If you missed it, the performance is available on youtube here.
Sunday, Nov 15th Ivan Akansiima with Kazuki Tekamura and Keith Hall performed a set of jazz standards, original work and even a song featuring the west African balafon.  You can watch the performance here.
This concert series is made possible with grant funding from the Greater South Have Area Community Foundation and Entergy/Palisades Power Plant.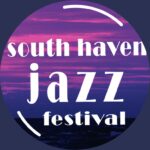 Due to the Covid-19 health crisis, the 2020 South Haven Jazz Festival was carried out virtually.  Two evenings of music were lined up with some of our favorite jazz musicians of the region and everyone got to enjoy it from the comfort of their homes! Click here for the lineup and more info about the festival.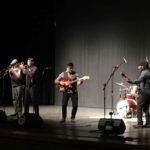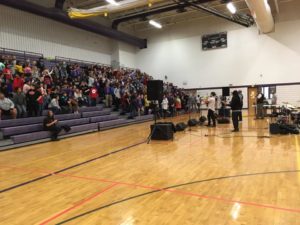 Foundry Hall brought a Juno award winning Calypso based band to South Haven for in class workshops and a performance for Baseline Middle School as well as a community performance at Listiak Auditorium.  (more…)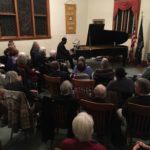 The South Haven Scott Club and Foundry Hall have partnered to create a three concert series celebrating the club's Everett concert grand piano. (more…)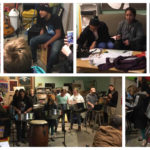 Teen Open Mic is really a gratifying experience for Us at Foundry Hall.  It is like the epitome of build it and they will come and they won't just show up and watch, but they will be creative and interesting, supportive and friendly.  (more…)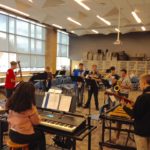 Vibraphonist Jim Cooper led a workshop at South Haven High School on how to join in on a jazz jam.  Open to any interested students, the workshop was held after school on Tuesday, November 5th  in the band room.   Students played their instruments and Jim described how their parts (more…)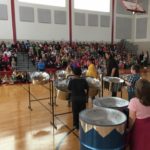 Foundry Hall coordinated a second week of Steel Pan (Drum) workshops with Jean Raabe.  This time we brought the program to Bangor's South Walnut Elementary School and worked with kids from kindergarten to fourth grade.  A target group of 2nd-4th graders spent three extra days learning 2 songs per grade to perform for the whole school on Monday, November 4th.  (more…)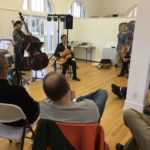 Foundry Hall created a "What About Jazz" workshop with the Randy Napoleon Trio prior to their performance at the South Haven Center for the Arts on Friday, November 1st.  (more…)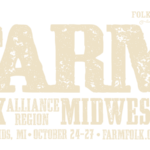 Foundry Hall is participating in FARM this year!  The Folk Alliance Region Midwest (FARM) conference took place in Grand Rapids October 24-27 and we were there! (more…)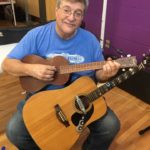 FH volunteers Lotte Resek and Michael Vanden Tak set up a small petting zoo with electric and acoustic guitars, a banjo, keyboard and baritone ukulele for carnival goes to play.  (more…)