Building Community Through Music 
Upcoming Shows and Events
MULEBONE
Sat 7/8 7:30pm
American Legion (out back!)
129 Michigan Ave
Adv. Tix $10/$15 at the door
*We'll also be accepting donations for Rhythm on the River!!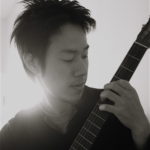 HIROYA TSUKAMOTO
Wed 7/12 7:30pm
Transformations Art Barn 
81 Blue Star HighwaySouth Haven, Michigan
Adv. Tix $10/ door $15
More Events and concert series info:
Riverfront Concert Series, Tuesday Night Benefit Jams, Rhythm on the River  First Annual South Haven Jazz Festival!
Looking for our regularly scheduled music programs?
Foundry Hall Community Music Programs