Foundry Hall and The City of South Haven are excited to present the 2022 Riverfront Concert Series!
Concerts take place at Riverfront Park just west of the south side marina on Water Street. If it rains, the concert will take place at the Huron Street (Farmers' market) pavilion. The concerts are free and start at 7pm. Lawn chairs, blankets and picnics are welcome!
2022 Riverfront Concert Series lineup:
May 26 SHHS Jazz Band ~ special preseason concert
June 23  South Shore Concert Band
June 30 Kevin McDaniel House Band ~ rock n roll, classics
July 7 Nautic Bound  ~ fun beach party music with Grant "Funky" Frabe
July 14 Ken Cooper and Company ~ Chicago based jazz trumpeter
July 21th Karizma ~ West Michigan Tejano band
July 28th Samuel Nalangira Quartet
August 4th Bloomingdale Steel Pan Band
August 18th Chocolate in Your Pocket ~ IL based indie rock band
August 25th Zion Lion ~ Kalamazoo based reggae
September 1st Casco Community Band
This year's concert series is made possible in our community by support from these sponsors:
The Greater South Haven Community Foundation
Meijer
Whiteford Wealth Management, Inc.
South Haven Visitors Bureau
SHOUT for South Haven
Rotary Club
Cogdal Vineyards
State Farm agent Sabrina Pritchett-Evans
Decadent Dogs
2021 Riverfront Concert Series lineup:
Zion Lion (reggae) Kalamazoo
Kevin McDaniel House Band (classic rock band) local
Jared Knox and the Hagar Bombs  (country rock) local
The Adams Family (oldies, classic rock) Lowell
Bloomingdale Steel Drums (steel drum kids) local 
Kanola Band.  (NewOrleans swing, jazz, zydeco) Kalamazoo
Seres de Luz  (Brazilian Forró music) Chicago
Round Creek (old-time string band) Grand Haven
Andrew Fisher Quartet (jazz, blues, soul) Benton Harbor
The 2021 concert series is made possible with grant funding from the Greater South Haven Area Community Foundation and Timken Company Charitable and Education Fund  and support from the following sponsoring businesses:
The South Haven/Van Buren County Convention and Visitors Bureau 
SHOUT for South Haven
Beyer Construction
Clementine's 
Cogdal Vineyards
Jaqua Realtors
Woodhams Ford
Karma Vista Vineyards
Crescent Moon
Riverbend Retreat Resort Lodge and Cottages
South Haven Center for the Arts
If your business or organization would like to sponsor the series, please contact us! foundryhall@gmail.com
Click here for sponsorship levels for 2022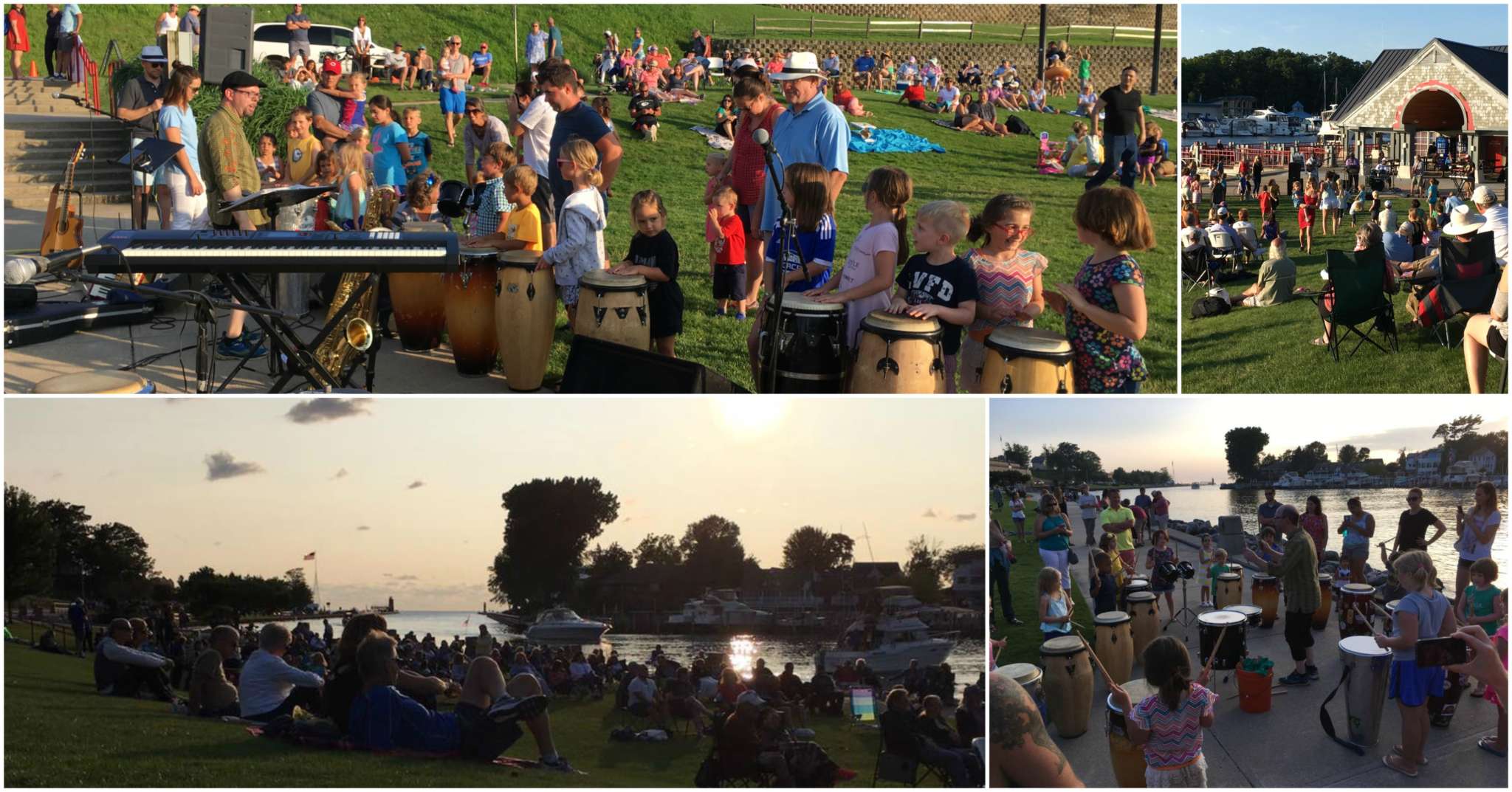 This is the seventh year that Foundry Hall has partnered with the City of South Haven to book and present the series for the residents and visitors of South Haven!  It is our pleasure to produce this series for our community and put a lot of volunteer time and energy into the planning and presentation.  If you would like to get involved send us an email at foundryhall@gmail.com.  We would love to have you on the team!
Check out some videos from the 2018 series!
2018 schedule
5/24     SHHS Jazz Band   jazz
5/31     Turbulence    funk rock
6/7        Dave Sharp Worlds Quartet   instrumental world music
6/14      Harborfest (no concert)
6/21      Lake Effect Jazz Band   big band and contemporary jazz
6/28     Andrew Fisher Quartet   soul/jazz
7/5        Zion Lion   reggae
7/12      Hannah Rose and the GravesTones     blues, soul, rock and roll
7/19       Nessa Trio    Celtic fusion
7/26     Jared Knox   country
8/2        Kevin McDaniel House Band  classic rock and roll
8/9       Blueberry  Festival
8/16     Delta Roots Blues  blues duo
8/23    Casco Band   big band
8/30   Tumbao Bravo   Cuban jazz
2018 Sponsors: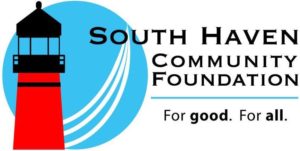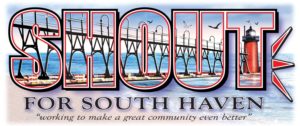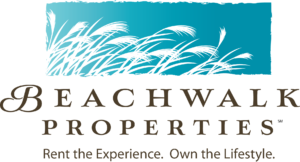 Martha's Vineyard Bed & Breakfast
---
The 2017 series was brought to you by the following sponsors:
South Haven Community Foundation
Albemarle Foundation
Entergy – Palisades
South Haven Visitor's Bureau
SHOUT for South Haven
Abonmarche
Rotary Club of South Haven
Sunny Brook Resort
Cogdal Vineyards
5/25    South Haven High School Jazz Band
6/1        South Shore Concert Band  Big Band Classics  (SW Michigan)
6/8       Lipbone Redding  One man orchestra (New York City)
6/15    Harborfest
6/22   Jen Sygit Trio   Americana, Folk Roots, Blues  (Lansing)
6/29   Lake Effect Jazz  Contemporary and Classic Big Band (SW Mighigan)
7/6      Zion Lion  Reggae (Kalamazoo)
7/13    Cabildo   Latin Fusion  (Grand Rapids)
7/20    Silver Songs  (Pam Chappell, Joe Foster, Ron VanLente, Mary Czarnecki)  (South Haven)
7/27    Hired Hands  acoustic blues, jazz  (Kalamazoo)
8/3     Kevin McDaniel House Band   oldies and favorites  (South Haven)
8/10   Blueberry Festival
8/17   Casco Band   Community big band (South Haven, Casco Twp)
8/24   Laura Rain and the Ceasars  R&B, soul, blues (Detroit)
8/31    Four Wheel Drive   Country  (Allegan)