Here's a link to our Creating Community programs (teen open mic, breakdancing, song swap, etc)!
Upcoming Events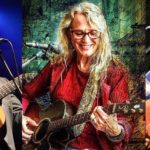 featuring Eric Nassau, Susan Harrison & Andy Baker
FRI 4/10 7pm
Sorry! This show has been cancelled!
@ Black River Tavern (downstairs)
$10 suggest donation (more…)
For a printable upcoming event schedule click November Events
Are you interested in creating Foundry Hall concerts? We have a new Community Concert booking program to help you help us make it all happen! Check out this page for details.
Looking for our regularly scheduled creating community programs?
Foundry Hall Creating Community Programs