Here's a link to our Creating Community programs (teen open mic, breakdancing, song swap, etc)!
Upcoming Events
There are no upcoming events of the traditional type right now.   We hope to resume presenting live concerts again someday, but are aware that these kinds of events will probably be some of the last steps of getting back to normal after this health crisis has waned.  In the meant time: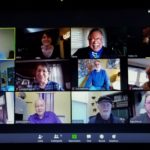 Yes!  There is still a monthly open mic thanks to the diligent coordination of host Ron Van Lente!  Musicians in distance come together on Zoom to share their talents on the usual open mic night, 3rd Thursday of the month.  If you would like to get on the list for a spot or even just listen in contact Ron by email:  ronvanlente@gmail.com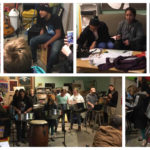 We will be having Teen Open Mic on facebook from Thursday May 14th-May 17th .  Here is the link to the event. feel free to post, start a conversation, whatever in the event!
If you'd like to contribute something, but are not on facebook you can  contact us at foundryhall@gmail.com.  Once the event is over we'll compile all of the posts shared on our website.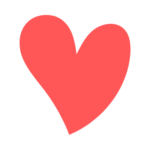 Hey local friends!  If you have uploaded something original to youtube or have been writing a blog or anything else you want to share to connect with our community of local artists, send us an email and we'll put it here in this post!  foundryhall@gmail.com
Looking for our regularly scheduled creating community programs?
Foundry Hall Creating Community Programs
Membership!
Foundry Hall is an all-volunteer, 501(c)(3) non-profit organization.  Your membership supports the local music culture of South Haven.  We offer lessons, workshops, free music for kids, opportunities to perform, play and connect with other musicians.   We present concerts in collaboration with the City of South Haven, other non-profit organizations and in community member's homes.  We welcome you to our organization and hope you get as much out of it as you put in!
PRICES
Individual $20, Family $40

Individual membership: $20 (pay by credit card)
Family membership: $40 (pay by credit card)
MEMBERSHIP BENEFITS:
In addition to knowing that you are part of making everything happen in this community music organization members enjoy paying advance ticket prices (usually a $5 value) at the door for admission to concerts.
We sell memberships at all of our events.  You can also purchase a membership by sending a check to:
Foundry Hall
P.O. Box 463
South Haven, MI 49090
We would like to acknowledge members regularly at events and online. Please let us know if you do NOT wish to be acknowledged.
Thank you,
Foundry Hall Board of Directors.