Here's a link to our Creating Community programs (teen open mic, breakdancing, song swap, etc)!
Upcoming Events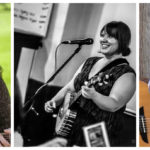 @ Black River Tavern (downstairs)
Michigan songwriters Jen Sygit and Beverly Meyer join host Andy Baker for our monthly songwriters in the round.
$10 advance tickets available at BRT and online, $15 at the door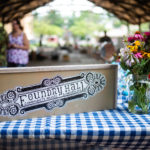 @ 417 Phoenix St.
Join us to celebrate another year of Foundry Hall creating community through music and art!
Free! All ages, everyone is invited!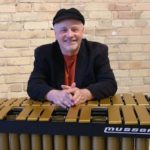 @Harbor Light Brewery
Vibraphonist Jim Cooper leads a trio of musicians and possibly more sit in.  Free live jazz event – donations appreciated!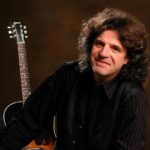 7pm @ South Haven Center for the Arts (600 Phoenix St)
International Touring artist Claude Bourbon presents his mix of with of jazz, blues, Medieval and Spanish guitar.
$10 adv tix available online and at SHCA, $15 at the door.
Are you interested in creating Foundry Hall concerts? We have a new Community Concert booking program to help you help us make it all happen! Check out this page for details.
Looking for our regularly scheduled creating community programs?
Foundry Hall Creating Community Programs
Membership!
Foundry Hall is an all-volunteer, 501(c)(3) non-profit organization.  Your membership supports the local music culture of South Haven.  We offer lessons, workshops, free music for kids, opportunities to perform, play and connect with other musicians.   We present concerts in collaboration with the City of South Haven, other non-profit organizations and in community member's homes.  We welcome you to our organization and hope you get as much out of it as you put in!
PRICES
Individual $20, Family $40

Individual membership: $20 (pay by credit card)
Family membership: $40 (pay by credit card)
MEMBERSHIP BENEFITS:
In addition to knowing that you are part of making everything happen in this community music organization members enjoy paying advance ticket prices (usually a $5 value) at the door for admission to concerts.
We sell memberships at all of our events.  You can also purchase a membership by sending a check to:
Foundry Hall
P.O. Box 463
South Haven, MI 49090
We would like to acknowledge members regularly at events and online. Please let us know if you do NOT wish to be acknowledged.
Thank you,
Foundry Hall Board of Directors.