Here's a link to our Creating Community programs (teen open mic, breakdancing, song swap, etc)!
Upcoming Events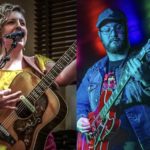 FRI    1/24   7PM
@ Black River Tavern
Michigan songwriters in the Round! (more…)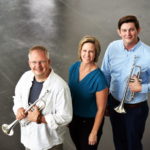 SUN   2/9   3pm
@ South Haven Scott Club
Classical pianist performs in concert with trumpeters Keith Geiman and David Bernard.
Free! Donations appreciated! (more…)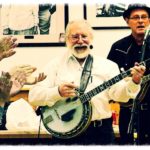 SAT 2/15 7pm
@Epiphany Church (410 Erie St)
$10 adv(online)/$15 at the door
The Blue Water Ramblers return for their annual concert with some dancing to close out the night!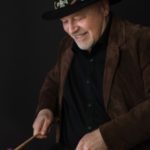 SUN 2/16 4-6pm
@ Harbor Light Brewery (516 Phoenix St)
hosted by vibraphonist Jim Cooper
free!  donations appreciated! (more…)
SAT  3/7  7pm
@ South Haven Center for the Arts
Jazz vocalist and songwriter returns with her band in support of her new Jammie award nominated album "People Are Fragile"!
(more…)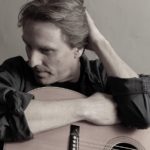 Folk musician/songwriter returns to South Haven!
SAT 3/21 7PM
@ South Haven Center for the Arts
$10 advance (online)/$15 at the door (more…)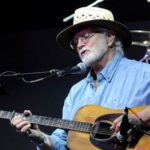 THU 3/26 7pm
@ Black River Tavern (downstairs)
Folk legend Bill Staines stops in South Haven again during his annual tour of Michigan.
$15 adv (online)/$20 at the door (more…)
For a printable upcoming event schedule click November Events
Are you interested in creating Foundry Hall concerts? We have a new Community Concert booking program to help you help us make it all happen! Check out this page for details.
Looking for our regularly scheduled creating community programs?
Foundry Hall Creating Community Programs
Membership!
Foundry Hall is an all-volunteer, 501(c)(3) non-profit organization.  Your membership supports the local music culture of South Haven.  We offer lessons, workshops, free music for kids, opportunities to perform, play and connect with other musicians.   We present concerts in collaboration with the City of South Haven, other non-profit organizations and in community member's homes.  We welcome you to our organization and hope you get as much out of it as you put in!
PRICES
Individual $20, Family $40

Individual membership: $20 (pay by credit card)
Family membership: $40 (pay by credit card)
MEMBERSHIP BENEFITS:
In addition to knowing that you are part of making everything happen in this community music organization members enjoy paying advance ticket prices (usually a $5 value) at the door for admission to concerts.
We sell memberships at all of our events.  You can also purchase a membership by sending a check to:
Foundry Hall
P.O. Box 463
South Haven, MI 49090
We would like to acknowledge members regularly at events and online. Please let us know if you do NOT wish to be acknowledged.
Thank you,
Foundry Hall Board of Directors.