Here's a link to our Creating Community programs!
Upcoming Events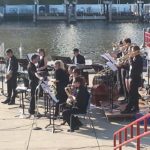 7PM @Riverfront Park
Kicking off the Riverfront Concert Series.  Click here for this summer's schedule.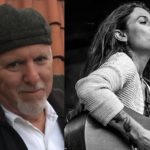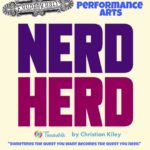 FRI 5/31 7PM @Baseline Middle School
An evening of laughs, friendships, comic book palooza and saving the world. Join SH Performing Arts and Baseline Drama Club as they perform Nerd Herd (by Christian Kiley) and Comedic Improv!  This is a free event, but donations are accepted and greatly appreciated!!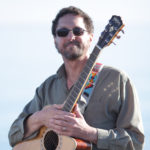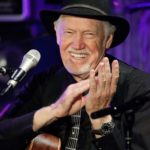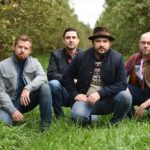 @ Cogdal Vineyards (7143 107th Ave)
Enjoy this regional fave along with some delicious wine on the patio.  There will be some food and artisan vendors there, too!
Free event! (more…)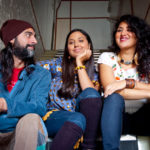 @ Riverfront Park (Huron St. Pavilion in case of bad weather)
Chicago based Latin folk/hiphop trio! Listen to The Luna Blues on Spotify
Here's a LINK to the Riverfront Concert Series schedule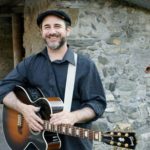 @Waypost Brewery (1630 Blue Star Hwy, Fennville)
Jon Shain's website
Free!  Donations to go to Jon!
Are you interested in creating Foundry Hall concerts? We have a new Community Concert booking program to help you help us make it all happen! Check out this page for details.
Looking for our regularly scheduled creating community programs?
Foundry Hall Creating Community Programs
Membership!
Foundry Hall is an all-volunteer, 501(c)(3) non-profit organization.  Your membership supports the local music culture of South Haven.  We offer lessons, workshops, free music for kids, opportunities to perform, play and connect with other musicians.   We present concerts in collaboration with the City of South Haven, other non-profit organizations and in community member's homes.  We welcome you to our organization and hope you get as much out of it as you put in!
PRICES
Individual $20, Family $40

Individual membership: $20 (pay by credit card)
Family membership: $40 (pay by credit card)
MEMBERSHIP BENEFITS:
In addition to knowing that you are part of making everything happen in this community music organization members enjoy paying advance ticket prices (usually a $5 value) at the door for admission to concerts.
We sell memberships at all of our events.  You can also purchase a membership by sending a check to:
Foundry Hall
P.O. Box 463
South Haven, MI 49090
We would like to acknowledge members regularly at events and online. Please let us know if you do NOT wish to be acknowledged.
Thank you,
Foundry Hall Board of Directors.