Here's a link to our Creating Community programs (teen open mic, breakdancing, song swap, etc)!
Upcoming Events
There are no upcoming events or community programming of the traditional type right now.  Unfortunately, this also includes the Riverfront Concert Series for the summer, too.  We hope to resume presenting live concerts again someday, but are aware that these kinds of events will probably be some of the last steps of getting back to normal after this health crisis has waned. In the meant time: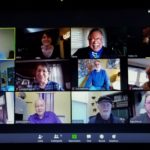 Yes!  There is still a monthly open mic thanks to the diligent coordination of host Ron Van Lente!  Musicians in distance come together on Zoom to share their talents on the usual open mic night, 3rd Thursday of the month.  If you would like to get on the list for a spot or even just listen in contact Ron by email:  ronvanlente@gmail.com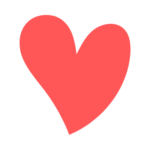 Hey local friends!  If you have uploaded something original to youtube or have been writing a blog or anything else you want to share to connect with our community of local artists, send us an email and we'll put it here in this post!  foundryhall@gmail.com
Looking for our regularly scheduled creating community programs?
Foundry Hall Creating Community Programs
Foundry Hall is supported by funds from the Michigan Council for Arts and Cultural Affairs.