Upcoming Events
South Haven Jazz Festival
The South Haven Jazz Festival returns to downtown South Haven on September 15 & 16!  Internationally acclaimed, Grammy winning bassist John Clayton performs with the Lake Effect Jazz Band on Saturday night! Click here for the lineup and more information.
Join us in the park for a warm up performance on Friday Sept. 9th at 7-10pm with D B Horns!  This band delivers the sounds of the band Chicago and will help get Dyckman park ready for the festival the following weekend!
Foundry Hall Open Mic
The Foundry Hall Open Mic is trying out a new venue. Join us September 21st at Harbor Light Brewery at 516 Phoenix St from 7-9pm. Harbor Light makes a variety of great beers and cider and you can bring in or order in food!
Teen Open Studio at SHCA
Foundry Hall and the South Haven Center for the Arts are offering monthly open studio time for teens! Join us Thursday October 10th from 6-7pm for the first one!
Songwriter Showcase
The Songwriter Showcase hosted by Andy Baker is on hold while we find a new location for this series. Check back later!
Scott Club Concert Series
Violin and Piano duo, Kelly & Darryl, perform on November 12th at 3pm.  The Scott Club Concert Series celebrates the Everett concert grand piano at the Scott Club, 652 Phoenix St. Please RSVP for this concert at infor@scottclub.org
---
Foundry Hall's operations are supported by grants from the Michigan Council for Arts and Cultural Affairs and the National Endowment for the Arts.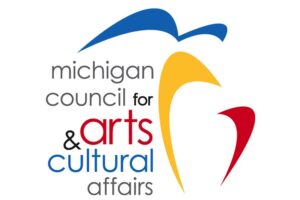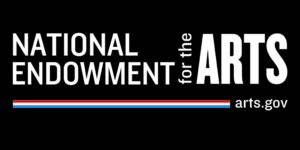 Looking for our regularly scheduled creating community programs?
Foundry Hall Creating Community Programs
Foundry Hall is supported by funds from the Michigan Council for Arts and Cultural Affairs.
---

Here's a link to our Creating Community programs (some of these are still stopped due to the pandemic and need volunteers to bring them back!)