7pm @ 417 Phoenix St. (next to Golden Brown Bakery)
Join us to celebrate another year of Foundry Hall creating community through music and art!  Snacks, cake, pictures, thank yous and a short video of the year in music and fun.
Free! All ages, everyone is invited!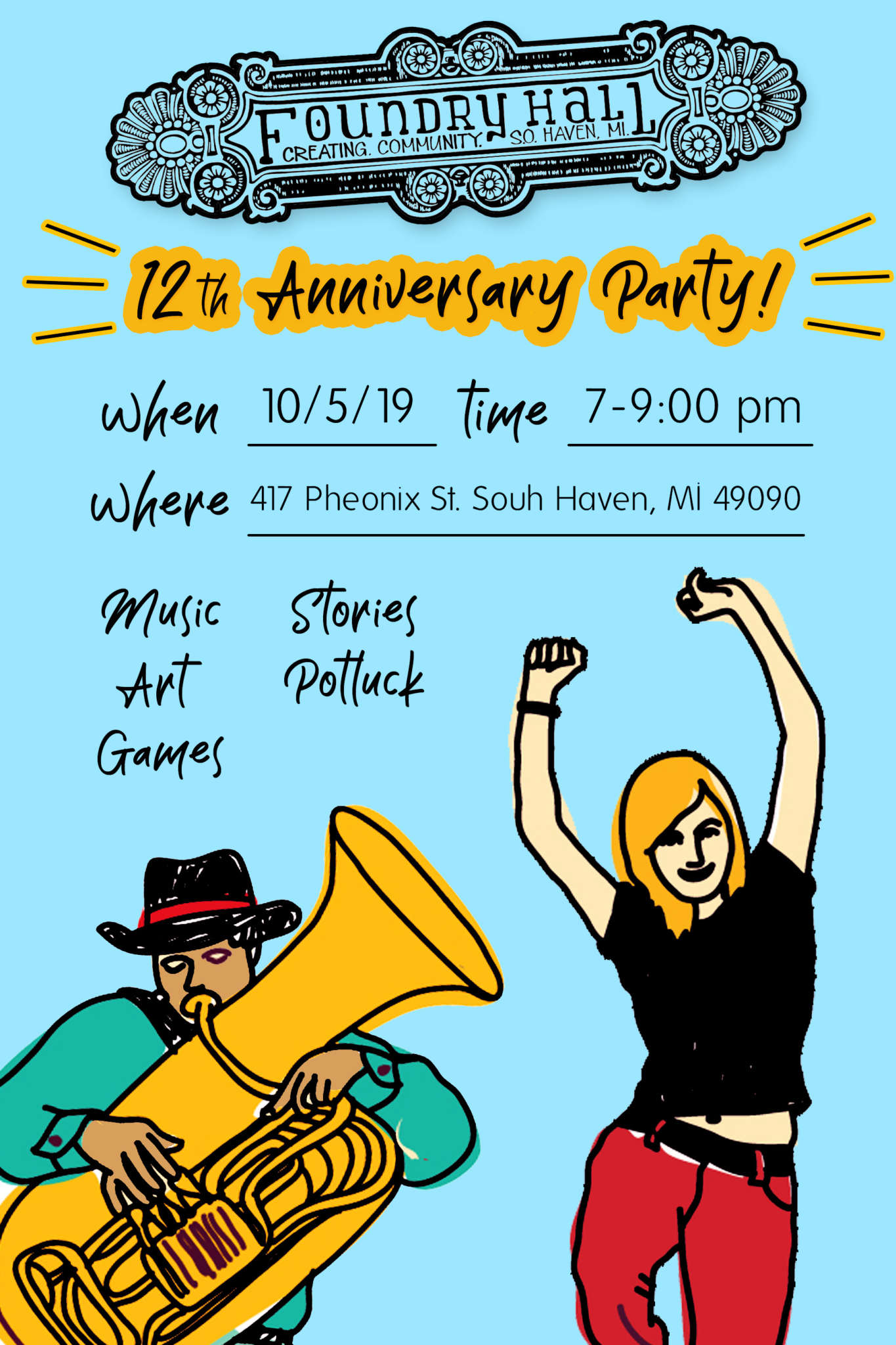 Check out the Foundry Hall 2019 Spotify playlist – it's quite the mix of music!