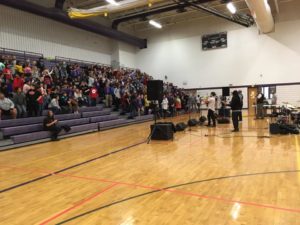 Foundry Hall brought a Juno award winning Calypso based band to South Haven for in class workshops and a performance for Baseline Middle School as well as a community performance at Listiak Auditorium.  The students learned a lot about Trinidad, the tradition of Calypso music, the band members and what it's like to be a musician in a band like this one.  They got to ask questions, sing along and hear s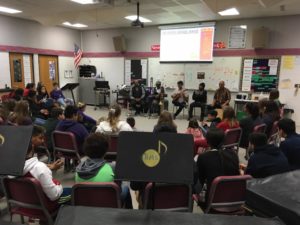 ome great stories.  The whole school had a blast dancing as much as they could on the bleachers during the assembly in the gym and we've heard so much great feedback from teachers and parents about the experience!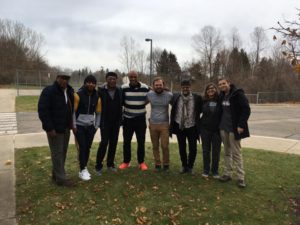 This project was paid for through our Creating Community Fund which is where our donations from programming and events go and the occasional special gift like the one received from the Women Who Care South Haven Chapter last year.   We also have received some grant funding for the fund including one received from the Greater South Haven Community Foundation last year.  If you would like to support the Creating Community Fund, follow this link to find out more information!