Foundry Hall is participating in FARM this year!  The Folk Alliance Region Midwest (FARM) conference took place in Grand Rapids October 24-27 and we were there! Andy Baker and Erica Huizenga set up a showcase room for the late night performance opportunities that make FARM a really fun place to check out musicians.  There were lots of interesting talks, workshops and opportunities to connect and network with musicians and presenters in our region during the daytime hours as well.
Here are some pictures from the weekend: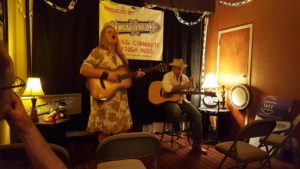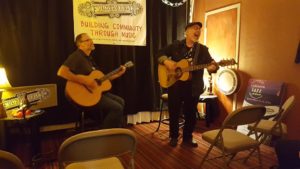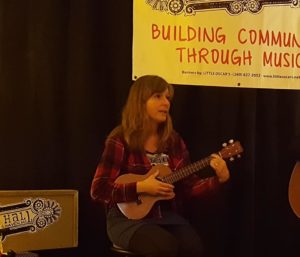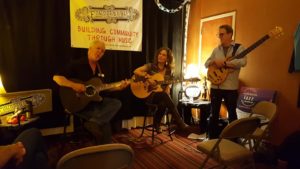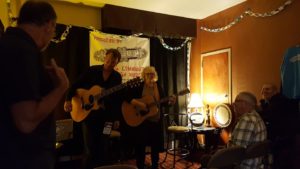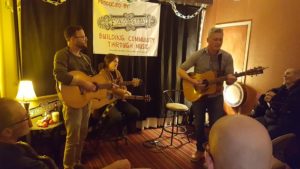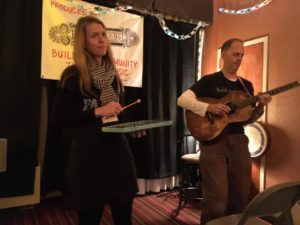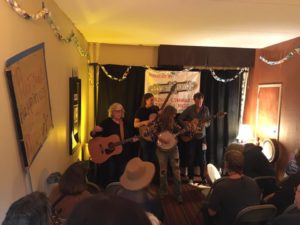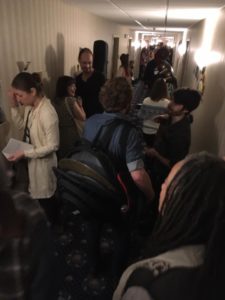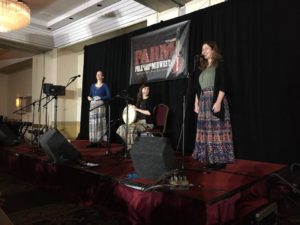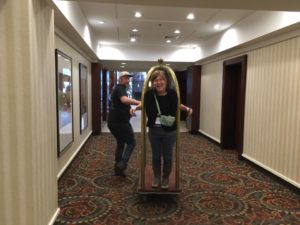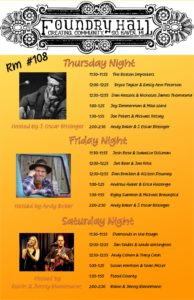 Here's some information about FARM from their website:
"Folk Alliance Region Midwest (FARM) is a regional chapter of Folk Alliance International (FAI). Our purposes are to promote traditional, contemporary and multi-cultural folk music and dance and related performing arts in our region.
As members of a community, we believe in helping each other to develop skills, build networks, and find ways to present our art in both traditional and non-traditional venues. We encourage presenters to cooperate in booking touring musicians and we encourage touring musicians to assist each other along the way. It makes sense for all of us, performers and presenters alike, to come together as often as we can to meet, talk, learn from, dance and sing with each other. Together we will continue to promote the growth of the ever changing world of folk music and dance for future generations."